PVMX/NGMX-White Lightning- Race Tech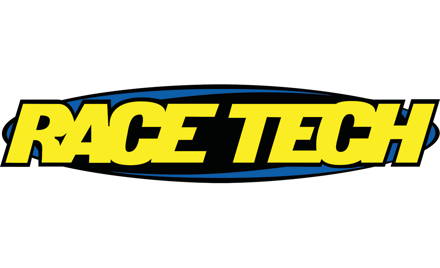 AHRMA
Sunday, March 14, 2021
Silver Hawk Plantation
,
Buffalo

,

SC
2021 AHRMA Race Tech National Post Vintage Motocross Series
Silver Hawk Plantation Carolina's White Lightning
Buffalos, SC
March 12-14, 2021
Track Address: Silver Hawk Plantation; West Entrance
2834 Buffalo-West Spring's Hwy  Buffalo, SC 29321
Gate Fee:  $10.00 per day per person. Under 16 FREE
Gate Opens: 11:00 am Friday & 6:00am Saturday & Sunday.
If the gate is not staffed when you arrive, you must report back there the next morning, pay your gate fee, sign the release, and get your security bracelet.
Camping: Motorhomes and campers are welcome. Primitive camping. No hook ups.  Campfires are welcome as long as you follow Smokey the Bears' rules
Lodging:  Lodging is available in Union, SC; Clinton, SC; Newberry, SC; Spartanburg, SC
Saturday Dinner:
Concessions: Daddy's Cookout will be open Friday evening, All day Saturday and breakfast and lunch on sunday
Contact: Greg Holder 864-320-9796 or Al Roof at Al.Roof.3224@gmail.com
Race ScheduleS
Schedule, Friday:
12:00-1:00PM: Sign-up & Tech for Observed Trials
1:45 PM Rider's Meeting
2:00PM Trials event begins
4:00PM -6:00PM Sign-up & Tech for Vintage Motocross and Both Day's Cross Country
6:00PM Trials Awards Presentatioin
Schedule, Saturday:
6:00 AM-8:00 AM Sign-up for CC only no late sign up for PVCC
8:00 AM-10:00 AM Sign-up for VMX only
8:30 AM CC and MX Mandatory riders meeting
9:00 AM VCC Start
10:00 AM MX Practice
10:45 AM Late Practice for VCC racers and AHRMA Volunteers only
11:00 AM First Moto for MX will begin promptly at this time
1:15 Motocross Intermission
1:30 PM PVCC Start
2:45 Motocross second moto will start promptly at this time
6:30PM-7:30 PM Sunday CC-MX Sign up
7:30 PM Awards Presentation for CC & MX
Schedule, Sunday:
 8:30 AM CC and MX Mandatory riders meeting
 9:00 AM VCC Start
10:00 AM MX Practice
10:45 AM Late Practice for VCC racers and AHRMA Volunteers only
11:00 AM First Moto for MX will begin promptly at this time
1:15 Motocross Intermission
1:30 PM PVCC Start
2:45 Motocross second moto will start promptly at this time