VMX -Diamond Don's 20th- Bridgestone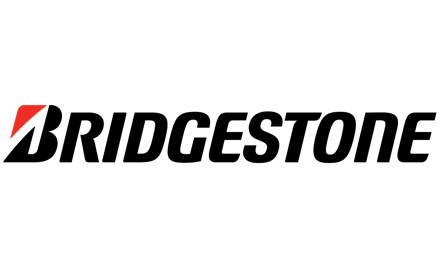 AHRMA
Saturday, September 10, 2022
Diamond Don Empire
,
Jefferson

,

TX
Registration closed August 30, 2022 12:59 AM at 2022-08-29T21:59:00-0700 Registration ends August 30, 2022 12:59 AM at 2022-08-29T21:59:00-0700 Registration opens January 24, 2022 1:00 AM at 2022-01-23T22:00:00-0800 Registration runs from January 24, 2022 1:00 AM to August 30, 2022 12:59 AM
2022 Bridgestone Tires AHRMA National Vintage Motocross Series
Diamond Don's 20th Anniversary Vintage Offroad Event
Jefferson, TX
September 7-11, 2022
Gate Fees:
$15 per day, per person, for each day of your stay – Children under 16, free. Primitive camping included in gate fee.
Camping:
Plenty of camping sites available first come, first served. RV sites with water and electric are offered to our sponsors and repeat customers from prior year at rate of $50 per night, minimum $200. If you would like an RV site, please text Melissa (903-742-2041) and we will add you to standby list in the order in which your request was received. There will be a $25 charge for each off-road 4-wheel vehicle. This includes golf carts, 4-wheelers, side-by-sides, etc. Each off-road vehicle MUST register at front gate and pay the applicable fee. This does not include motorcycles.
Schedule
Wednesday, September 7:
Gates open at 8:00 am, locked at midnight
1:00 PM Golf outing to Cypress Hills in Waskom, Reach out to John Gott, Golf Chairman - 471-860-3051.
Thursday, September 8:
Gates open at 8:00 am, locked at midnight
Dual Sport Adventure Ride
8:00 AM Meet at Pavilion for breakfast;
9:00 AM first bike out.
Media Press Party
Friday, September 9:
Gates open at 6am, locked at midnight
AHRMA Trials / Diamond-Huffman Trials Modern Support Class
8:00 AM Sign-up
9:00 am start time
Cross Country
9:00 AM – 11:00 AM - Sign-up
12:00 PM Rider's meeting
12:30 PM Sighting lap, all riders, at 12:30 pm.
1:00 PM Vintage Cross Country Race Starts
3:00 PM Post Vintage Cross Country Race Starts
Vintagre MX
3:00 PM VMX Sign-up approx. (3:00 PM – 5:00 PM)
6:30 PM Meet & Greet Fiesta, food and beverages. (Private party for racers and family only)
Saturday, September 11:
Gates open 6:00 am; Gates locked at midnight
Vintage MX
7:00 AM; mandatory rider's meeting,
8:30 AM; practice
10:00 AM racing
10:00 AM Invocation and Commemorative presentation to be led by Steve Wise
Post Vintage MX
4:00 PM Sign-up after VMX finishes, (approx. 4:00 PM – 6:00 PM)
Sunday, September 12:
Gates open at 6:00 am
7:30 Church Service: Steve Wise, Steve Wise Ministry
Post Vintage:MX
7: 00 Sign-up
8:30 Mandatory rider's meeting
9:00 Practice
10:00 Racing Starts
10:00 Invocation led by Steve Wise; National Anthem sung by Chicago Jerry
Other Information
No refund policy: No refunds of race or gate fees.
70+ racers: The promoter, Diamond Don Motorsports (DDMX), has the choice of whether to honor AHRMA's 70+ ride free policy or to charge for the race entries. DDMX has made the decision to charge for all 70+ racers. This is a promotor decision made solely by DDMX and is NOT an AHRMA decision.
AHRMA Rules and regulations: All AHRMA rules, regulations and guidelines apply. See AHRMA Handbook 2021 Rules & Requirements for more information at www.AHRMA.org
Next Gen & Modern Classes We will NOT be running AHRMA Next Gen or Modern motocross at this event.
Lodging:
OYO Hotel (formerly Inn of Jefferson) 628-239-4299;
Executive Inn 903-665-3700.
For B&B's, contact Jefferson Tourism Department, 903-665-3733, www.VisitJeffersonTexas.com.
General Rules:
General info and Rules of the Road. Violation of any rules may cause you to be ejected from the track.
Restricted area: The entire RV Park is a restricted area and subject to rules and regulations as posted. Waivers and minor release forms will be required before entry allowed.
Spectators or vehicles are not allowed within 15 feet of the racing action. Please observe all posted signs. Enter at your own risk.
We are not responsible for injury, illness or property damage. Racers MUST provide proof of medical insurance when they sign up for their races,
Dogs and children must be controlled at all times. Parents and dog owners are personally liable for injury or property damage. We don't allow barking dogs on the property. If your dog is a barker, please leave at home.
Diamond Dons Motorsports reserves the right to refuse service to anyone for any reason. No rain checks. No refunds.
Ice for Sale at the track – provided by Ice Express
NOTE: If you damage any water or electric unit, you will immediately be charged a $250 damage fee. WATCH WHERE YOU PARK, ESPECIALLY WHEN BACKING UP!
NOTE: Due to the large attendance at this event, off-road vehicles can create a safety hazard to our patrons and our property, if not properly monitored. We do allow pit riding at the race as long as the vehicles are driven by responsible adults, they stay on designated roads, and drive at a slow speed. UNSAFE BEHAVIOR will not be tolerated. No off-road vehicles will be allowed on the race track or on trails around the property. All off-road vehicles with more than two wheels must be registered at front gate and there is a $25 fee for each vehicle. This ruling does not apply to motorcycles. The fee goes toward the cost of repairing our roads after the event.
Directions:
Address for track: Diamond Don RV Park, 1602 State Hwy 49 East; Jefferson, TX 75657. GPS does not always pick up the correct address, although phone maps and Google Maps seem ok. We may also be listed as Cypress Bayou RV Park. We are one mile from downtown Jefferson. See maps on our website.
From Hwy 59, take State Hwy 49 East (also known as Broadway) toward Downtown Jefferson. Move to left lane. At stop sign, turn left onto State Hwy 49 East toward Smithland. Track one mile on right. Signs will be posted.
Please note – these directions take you under a railroad trestle that is 13'7" high. If your rig is taller than this, you will have to take an alternate route to the track. Do not turn on State Hwy 49 East (also known as Broadway). Coming south on Hwy 59 before you come into Jefferson, turn left on Whelan (at the Jefferson ISD sign). Coming north on Hwy 59, turn right on Whelan. Turn right on Cass; cross over the railroad track and turn left on Hwy 49 (St. John Street). Racetrack will be less than a mile on the right. There is a map on the website.
Contacts:
Melissa Moit, Manager, or Francene DePrez Rainey, Race Director
Phone: Office 866-398-2038 x705 or call or text –
Melissa: 903-742-2041;
Francene: 903-445-9796Email:
info@DiamondDon.com
Website: www.DiamondDon.com